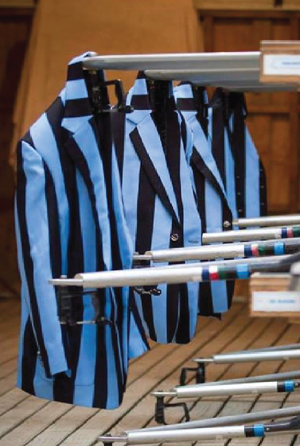 Club-Blazers is an English owned and managed tailors you can trust to bring the quality you want and expect, at a price that is affordable to all and in a time frame that is unbeatable. The service we provide our clients from initial contact to completed garments is unprecedented. Just check our testimonials to see for yourself and if you want their contact details we are more than happy to provide these and many more.

And when you cruise our web site rest assured that every single blazer shown on our site is produced by us in and in house by our own team of professional tailors. Moreover, we are neither a factory nor do we mass produce our blazers and we do not sub contract out any of our tailoring to 3rd party tailors

Our blazers are all individually handmade and each and every one is overseen by one of our 3 handpicked master tailors, each one specializing in the construction of bespoke blazers only and each one having over 15 years' experience solely in this specialised field. We are the modern choice for team wear blazers, what other can boast clients in USA, Canada, South America, Germany, France, Italy, South Africa, Australia, New Zealand, Samoa, Japan and Singapore and the list keeps growing.